Holy Day of the Sacrifice & Feast
WARNING:  THIS BLOG INCLUDES TWO IMAGES WITH GRAPHIC ANIMAL BLOOD.  IF YOU ARE DISTURBED BY SUCH SCENES, PLEASE ACCEPT OUR ADVICE TO LOOK NO FURTHER.
Aidul Adha or Hari Raya Haji (Pilgrim's Holy Day) or Hari Raya Korban (Holy Day of the Sacrifice) is Islam's holy day when Muslims annually remember the prophet Abraham's sacrifice of his son to Allah, interrupted by Allah as Allah provided a substitute animal to die in the place of Abraham's descendants.
This year the Aidul Adha morning was greeted with much rain in Penang, Malaysia.  Nonetheless, the faithful came early to the mosque to offer up prayers on this, one of Islam's two most important holy days.
After prayers & an annual sermon about Abraham's amazing devotion to Allah, to the point that he'd give up his beloved son, Muslim's greet one another before parting for the next event of the day—the sacrifice of goats & cattle.
Local kids nervously egg one another on to touch a bull that gained a reputation for aggressiveness after slipping his rope & escaping the day before.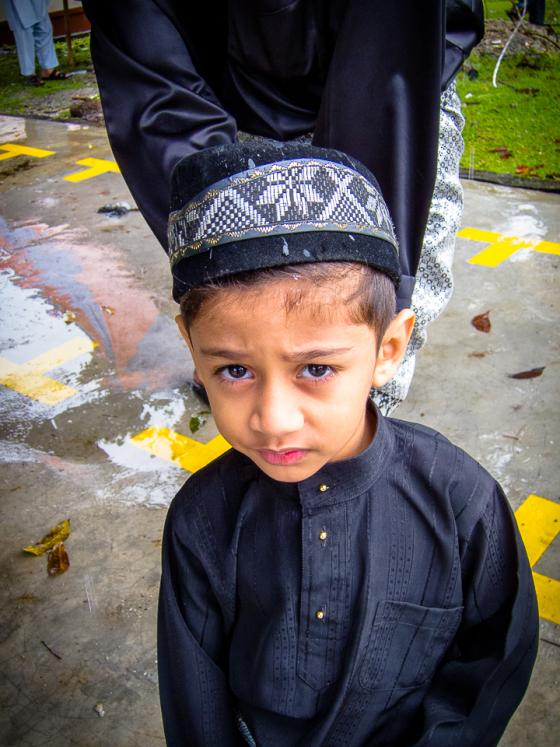 Some children look apprehensive about the bloodshed they're about to witness. 
But Malay Muslim children are in a festive mood, knowing today will be a day of great feasting.
Soon the slaughter points are plastered with much blood. 
Teams of men work to quickly cut up steaks for today's feast.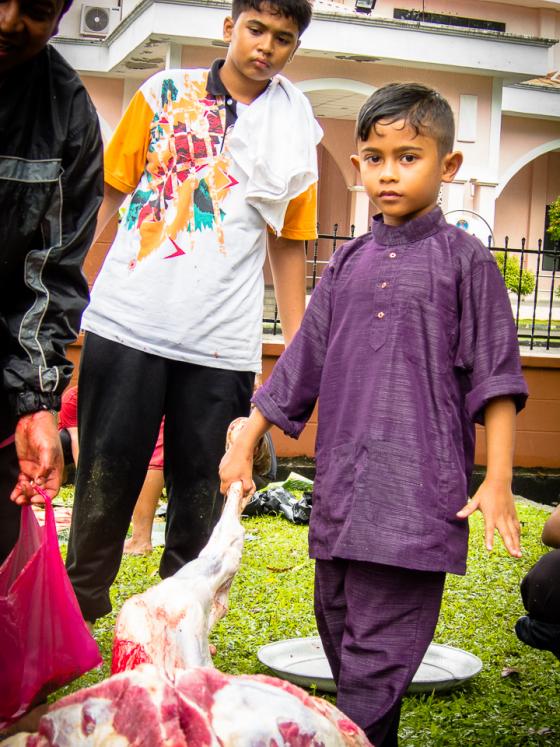 Even young boys are apprenticed quite early in helping to butcher the meat.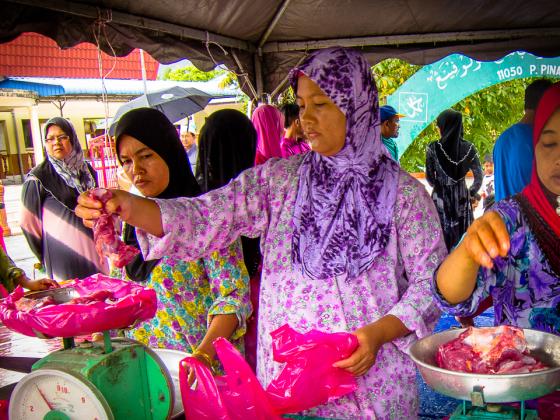 Armies of women weight & divide the meat into packages to be divided up among the poor.
Family heads happily head for home with generous portions of beef.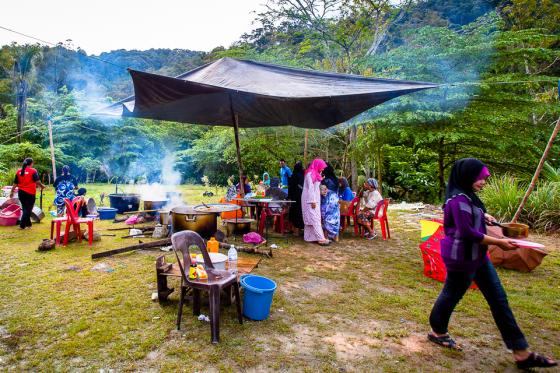 At a nearby Malay Muslim homestead the patriarch's large clan assembles to feast on a freshly slaughtered bull & many other tasty Malay delicacies. 
Several caldron pots cook beef chunks & tripe in spicy curry sauces.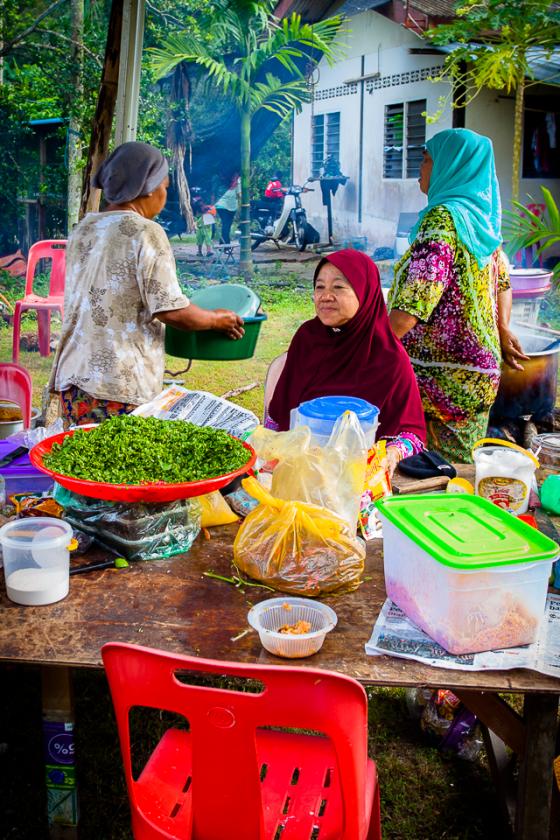 A family matriarch oversees the younger moms at work, offering occasional guidance to assure that they pull this feast together according to the highest traditional Malay standards.
While some sit together at tables, this Malay villager prefers the traditional means of eating, squatting off to the side to enjoy his spicy curry dish.
Not only do the adults take part in this feast & celebration.  Parents enculturate a new generation of Malay each year in these delicious traditions.
Aidul Adha will be one of earliest cherished memories of every Malay of the new generation.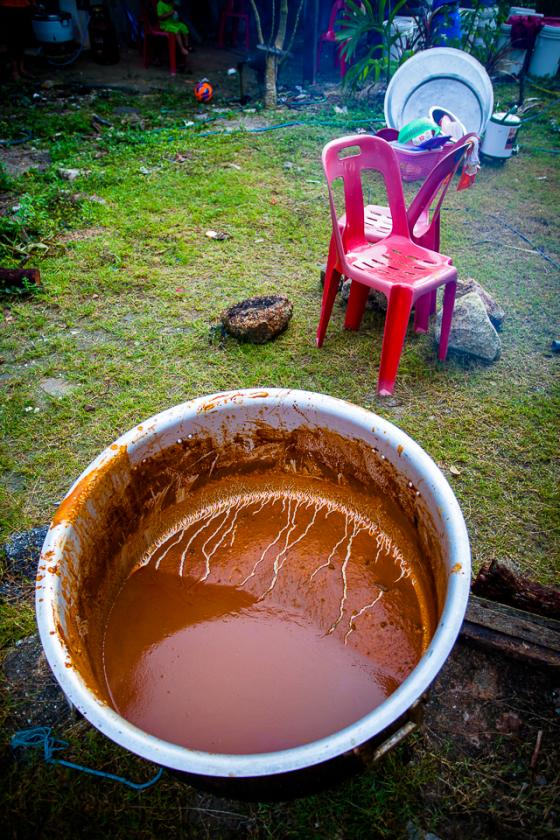 Toward the end of the day this large extended Malay family has put away an impressive volume of their favorite foods.  Tonight there will still be much work washing & storing away the feast cookery until next year.
Like what you see in SE Asia cultural photography?  Check out opportunities to participate in one of our 2014 Cultural Photo Tours.